---
Home
---
About Milward
---
Master Alloys
---
Phosphorus-Copper
---
Custom Alloys
---
Quality Assurance
---
Industry Links
---
Distributors
---
Contact Us
---
Site Map
---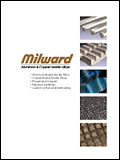 Milward's Total Quality Assurance Process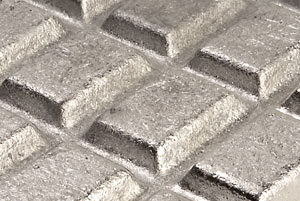 Milward Alloys manufactures aluminum and copper-based master alloys for industries that melt and cast aluminum and copper metals. We are dedicated to being at the cutting edge of technology to help ensure the highest quality in the metallurgical properties and performance characteristics of our customers' products. Adhering to International Standard ISO 9001: 2008 for quality systems, Milward has a comprehensive program for quality assurance.

Employee Training & Assessment
All employees of Milward Alloys, beginning with the President, receive formal training in the concepts and implementation of quality improvements. The management team meets weekly to assess progress, address problems, and determine appropriate positive actions.
Purchasing Practices & Supplier Standards
Our purchasing practices dictate that suppliers must demonstrate a commitment to their own quality improvement programs. All incoming shipments are inspected, analyzed, and statistically controlled in accordance with our specifications. Only acceptable materials are allowed into the process area. Suppliers are audited for their quality assurance programs.
---
Milward Alloys, Inc. 500 Mill Street, Lockport, NY 14094-1712 USA
Phone: 716-434-5536 | Fax: 716-434-3257 | Toll-Free: 1-800-833-6600
E-Mail: milward@milward.com


ISO QUALITY CERTIFIED

© Copyright by Milward Alloys, Inc.