---
Home
---
About Milward
---
Master Alloys
---
Phosphorus-Copper
---
Custom Alloys
---
Quality Assurance
---
Industry Links
---
Distributors
---
Contact Us
---
Site Map
---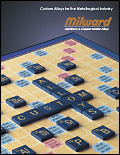 Custom or Non-standard Alloys for the Metallurgical Industry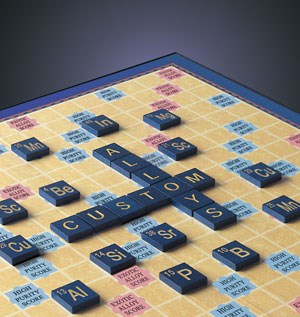 As an experienced supplier of aluminum- and copper-based alloys and additives, Milward employs its expertise to develop specialized alloys for the proprietary applications of our customers. We offer a full range of services including design, prototyping, testing and production. Finished product, from a few pounds to 1-1/2 tons, is provided in billets or slabs for industrial-scale production. As required, we will provide Non-Disclosure Agreements (NDA) to ensure full confidentiality.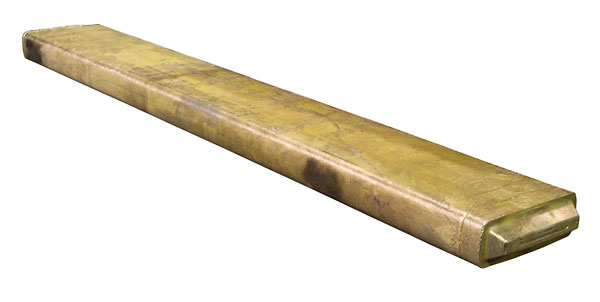 DC Cast Slab

6" x 18" x 118" (15 cm x 46 cm x 300 cm) Borated Aluminum 4.5% 10B in 1100 Alloy. Weight = 1300 lbs. (590 kg)
Sample Applications:

Exotic welding alloys
Nuclear shielding alloys
Ultra-high purity aluminum for marine and aerospace (e.g. propellers, space shuttle)
Automotive parts and components (e.g. motorcycle accessories)
Peculiar alloys incorporating curiosity elements (e.g. gallium, indium, scandium)
Other highly specialized or engineered master alloys and additives
For more information about how Milward can meet your needs for custom or non-standard alloys, call toll-free 1-800-833-6600, reach us by e-mail (milward@milward.com), or use the Contact Us section of this website.
---
Milward Alloys, Inc. 500 Mill Street, Lockport, NY 14094-1712 USA
Phone: 716-434-5536 | Fax: 716-434-3257 | Toll-Free: 1-800-833-6600
E-Mail: milward@milward.com


ISO QUALITY CERTIFIED

© Copyright by Milward Alloys, Inc.